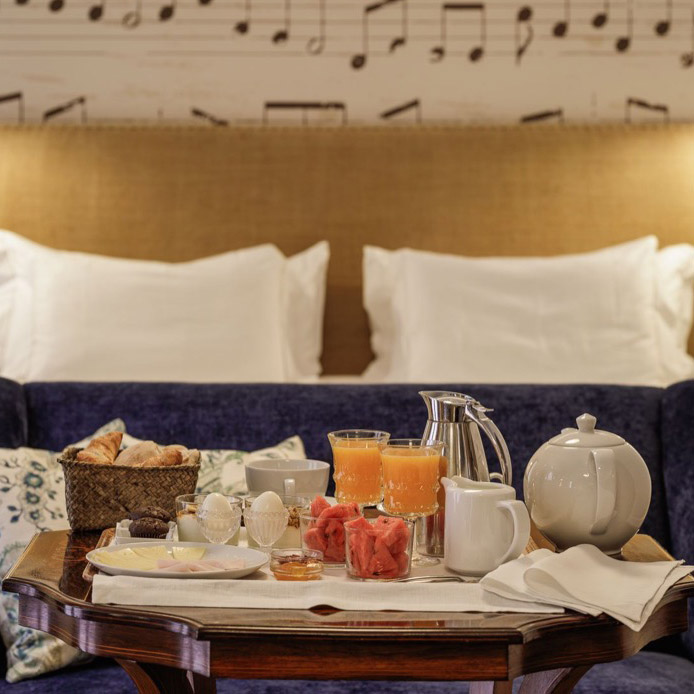 Breakfast
Start the day enjoying a magnificent breakfast in our cafeteria.
For the safety of our guests and employees, at the moment we will only serve exclusive continental breakfast.
Our Continental Breakfast (€ 14,00)
Coffee, tea or chocolate.
Natural orange juice.
Different types of baked bread, served with butter, jam or extra Virgin Olive oil.
Croissant.
Greek yogurt with granola and agave syrup.
Fresh seasonal fruit.
Hard-boiled egg or piece of potato omelette. served with some cold meat.
Our specialty of sweets of the day.
Different types of milks available; vegetable or lactose free.
Gluten-free options on request.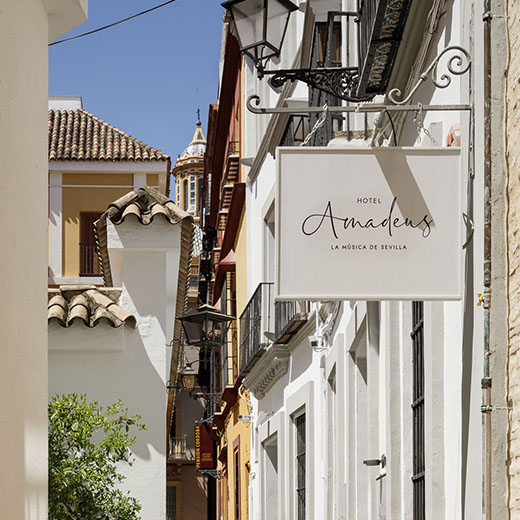 Parking close to the Hotel
If you are travelling by car, it is difficult to park in the historic city centre.
That's why we have a car park nearby, about 300 m from the hotel. We advise you to make a reservation so that we can give you directions.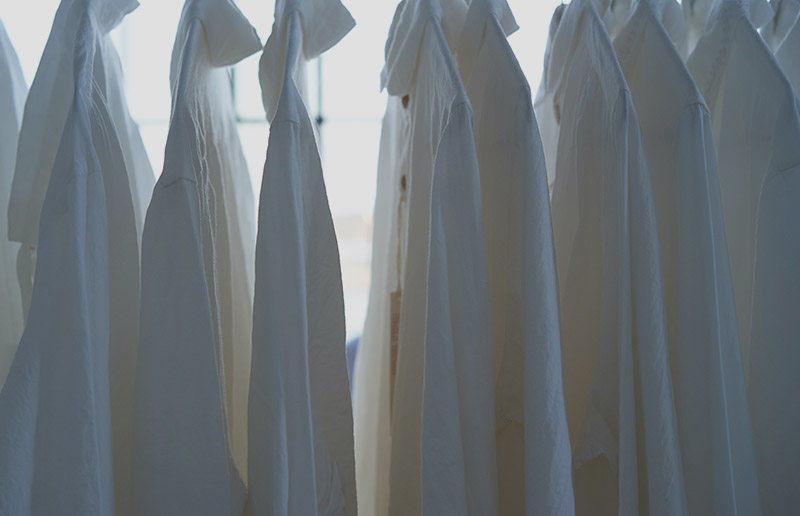 Laundry service in 24h
Travel with clean clothes.
Leave your clothes on the bed in our laundry bag and within 24 hours we will return them clean and ironed for only € 25,00/bag.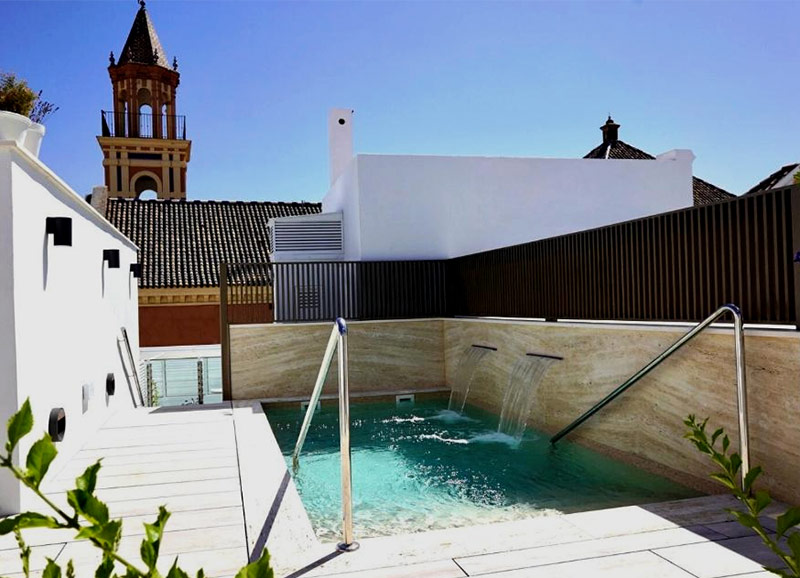 Swimming pool with solarium
Enjoy a relaxing bath.
On our fabulous terrace you can enjoy a salt water swimming pool, available all year round as it is heated in winter. You can also relax with a drink on the terrace or enjoy the Jacuzzi with views of the Giralda.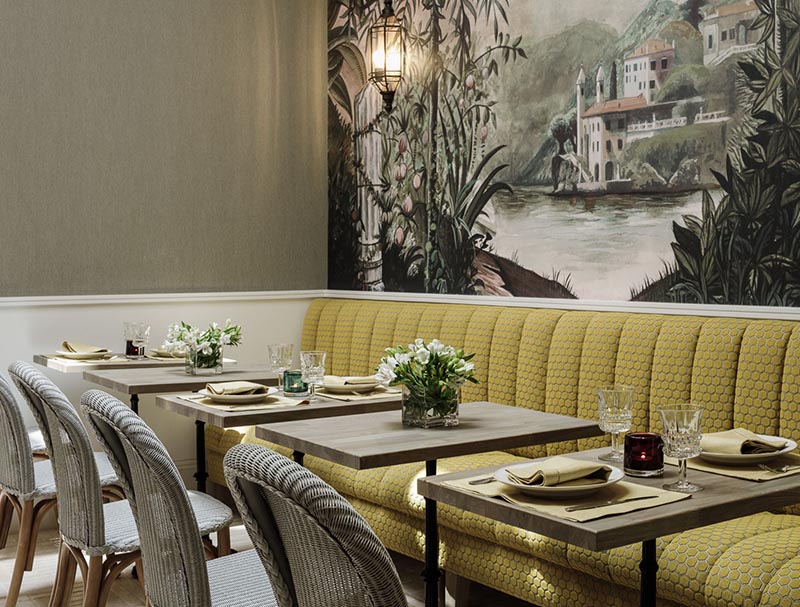 Cafetería Ópera
Un café con encanto
Enjoy our cafeteria, located in a very special and cosy area of the hotel; a meeting point to have a drink in our well-kept lounges where you can choose between the different rooms depending on the privacy you want.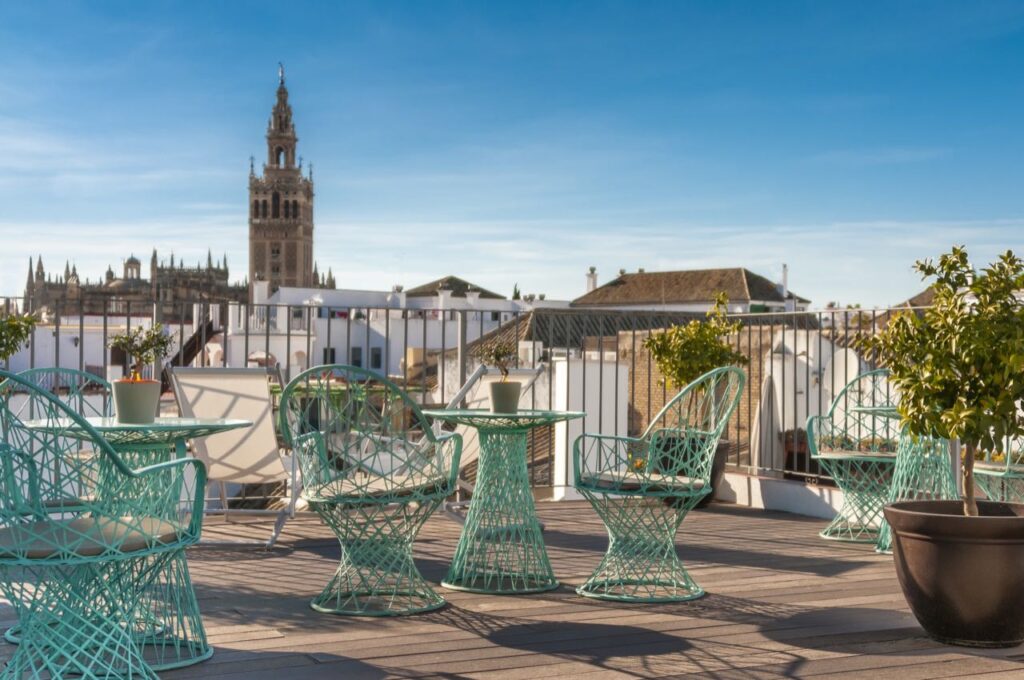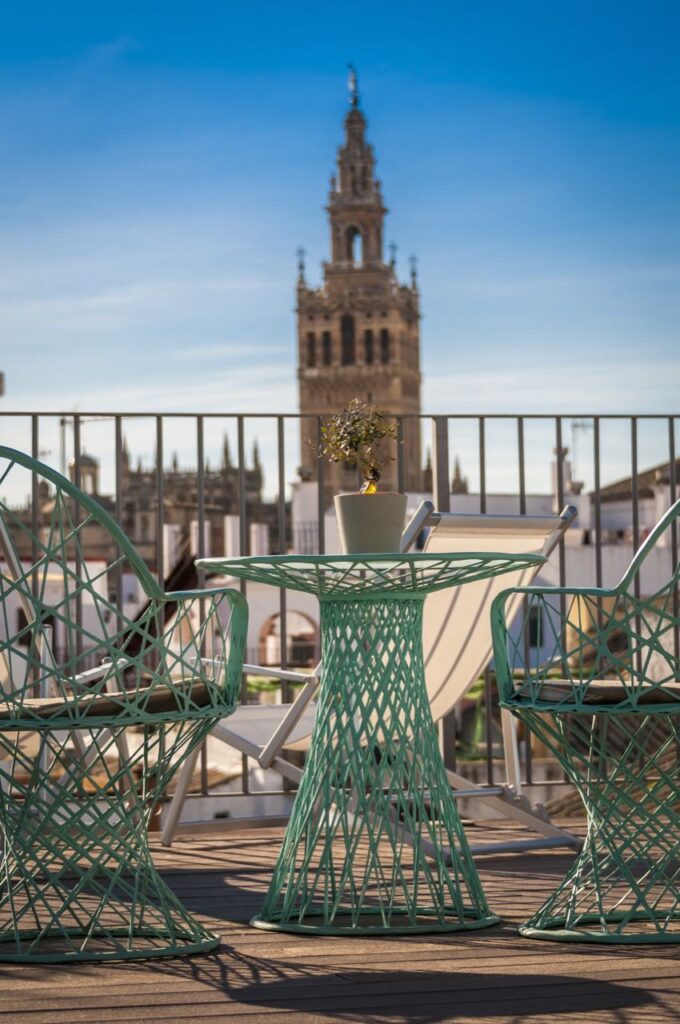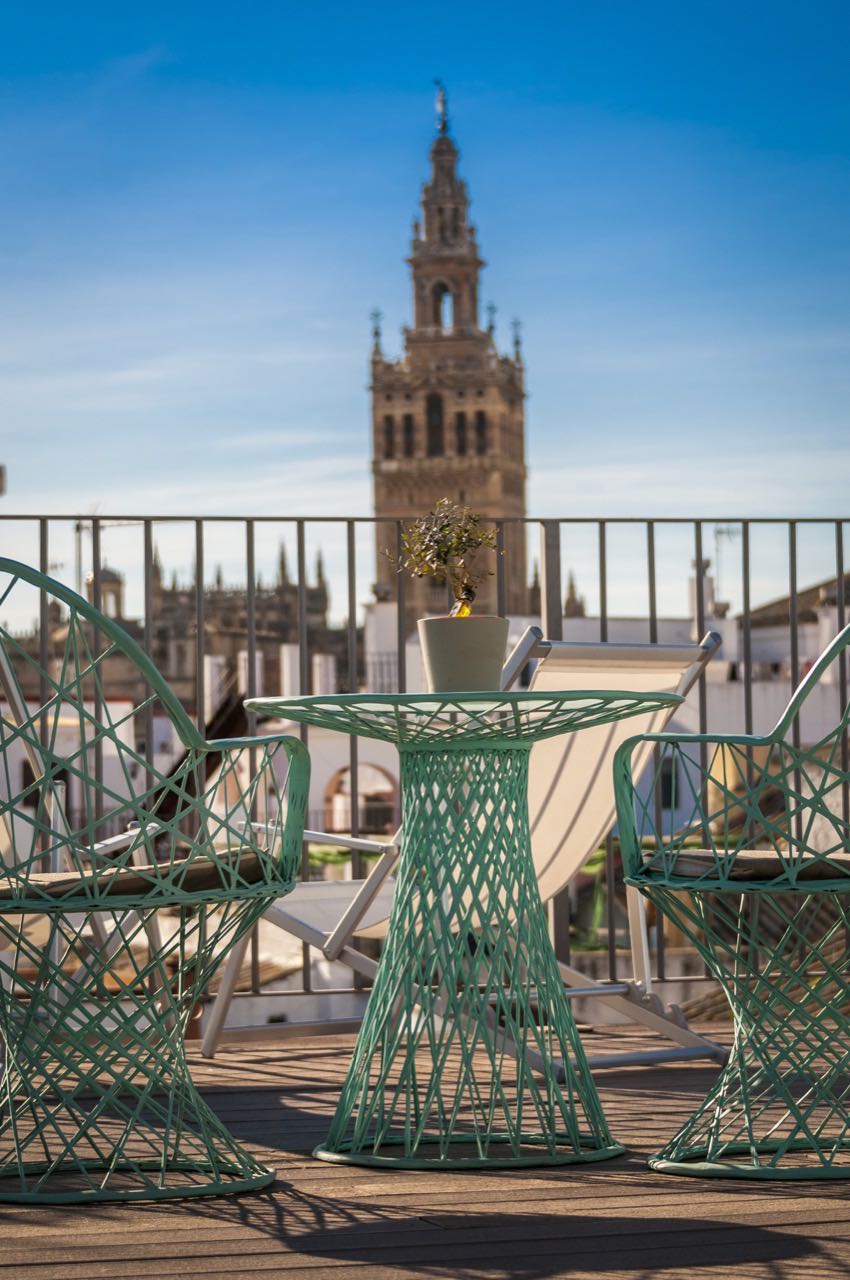 Bar service on terraces
We have a privileged terrace where you can have a drink with views of the Giralda.
The terrace bar is open all year until 11pm. Here you can enjoy privileged views of the city with a coffee, an infusion or one of our exquisite cocktails and premium gins. It is the perfect place to relax and see the city from the top.